[an error occurred while processing this directive]
DEPARTMENT NEWS!
Study of Lava Flows on Earth and Mars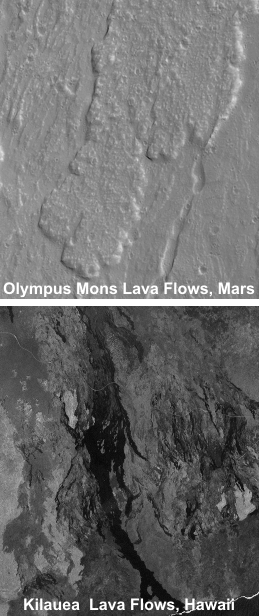 Michael Ramsey and colleagues have received a three-year grant from NASA to study lava flow surfaces on Mars and Earth. The goal of the study, titled, "Mars Lava Flow Surface Morphology: An Avenue for Answering Fundamental Questions Regarding the Rates and Styles of Volcanism," is to better interpret information on new volcanic surfaces in Hawaii and then to apply that knowledge to older geologic surfaces on Mars.
Michael Ramsey, assistant professor in the Department of Geology and Planetary Science, will perform the research in conjunction with lead investigator Steve Anderson of Black Hills State University, in Spearfish, South Dakota. This $160,000 research award dovetails with Ramsey's other NASA-funded projects, which total more than $1.3 million.
| | |
| --- | --- |
| | Last Updated: [an error occurred while processing this directive] |