[an error occurred while processing this directive]
DEPARTMENT NEWS!
Professor Awarded Tenure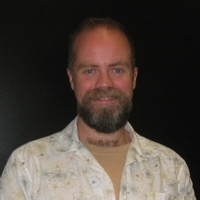 Dr. Michael Ramsey, an assistant professor in the Department of Geology and Planetary Science Department, was promoted to associate professor and awarded tenure in April. According to the University's Faculty Handbook, academic tenure is a status accorded members of university faculty who have demonstrated high ability and achievement in their dedication to the growth of human knowledge. Tenure is intended to assure the University that there will be continuity in its experienced faculty and in the functions for which they are responsible. Promotion to tenured rank constitutes recognition by the University that a person so identified is qualified by achievements and contributions to knowledge as to be ranked among the most worthy of the members of the faculty.
To see Ramsey's website click here
For other Departmental News & Information click here
First Announced: May 1, 2006
| | |
| --- | --- |
| | Last Updated: [an error occurred while processing this directive] |