Table 1. Selected high- priority desert targets.

Table 2. Selected low-priority desert targets.
Date: October, 2000
The purpose of this ASTER Science Team Acquisition Request (STAR) is to provide a dedicated instrument observation strategy for the global deserts, arid regions, and locations especially prone to potential desertification. In arid regions throughout the world, the geologic processes of weathering, sediment transport, and deposition are constantly ongoing within active sand transport pathways. The analysis of dune field composition and movement are critical for the interpretation of past climatic conditions, local geology, and future desertification potential.
The images shown below represent scenes collected by ASTER during the month of October, 2000. Processed and archived data at the IVIS Lab will be listed when they arrive.

Figure Captions: Acquired ASTER scenes are shown in orange plotted at the center latitude/longitide point. Also shown are the high priority ALM regions (red) and the low priority regions (blue).
NORTH AMERICA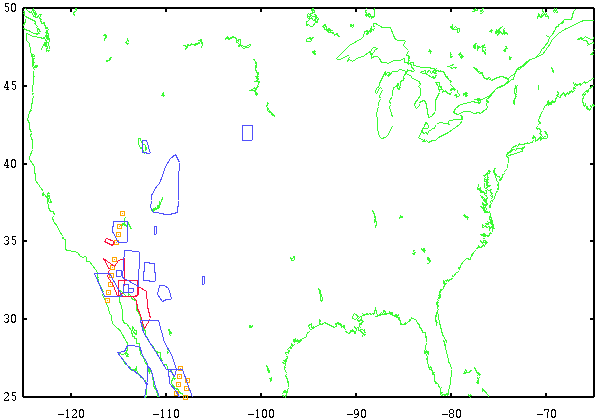 SOUTH AMERICA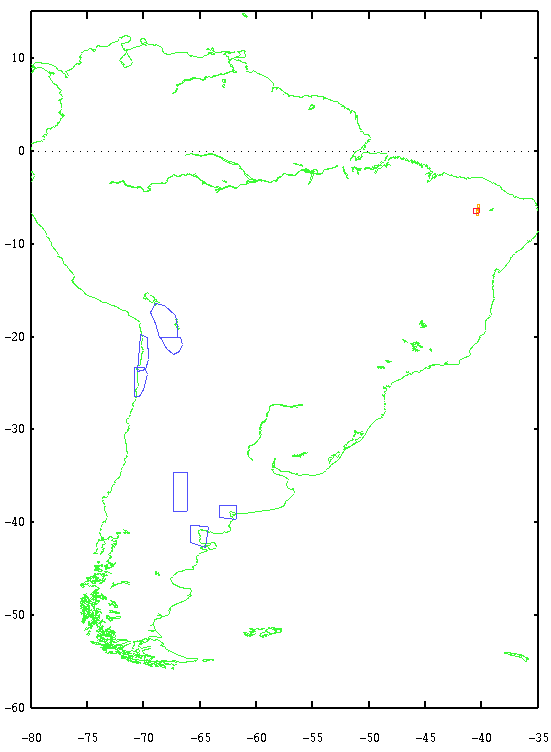 AFRICA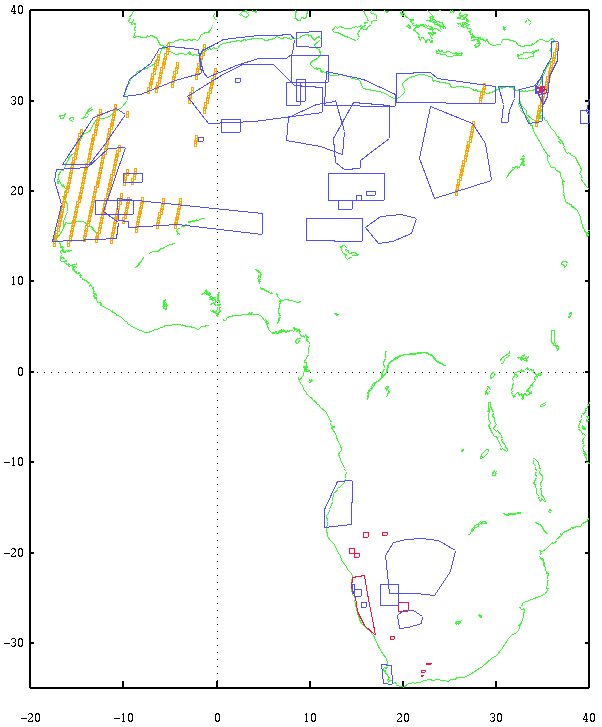 MIDDLE EAST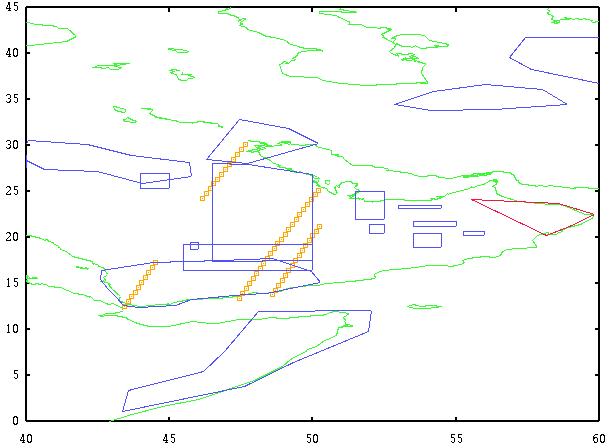 SOUTH ASIA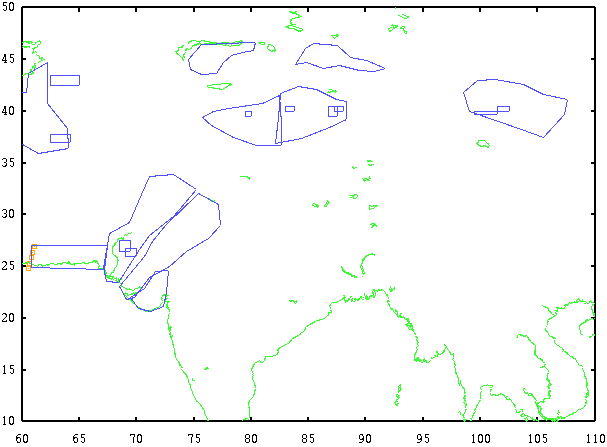 AUSTRALIA