[an error occurred while processing this directive]
DEPARTMENT NEWS!
The latest news from the Mt St. Helens eruption!
Mt. St. Helens volcano continues in a state of unrest producing periodic steam and ash eruptions. This is the first volcanic activity in more than a decade at Mt. St. Helens (since the last phases of the large 1980 eruption). The explosive activity followed a week of increasing earthquake activity beneath the volcano and deformation of the lava dome. This eruption sent a steam and minor ash plume to an altitude of about 10,000 feet above sea level. More eruptions are likely.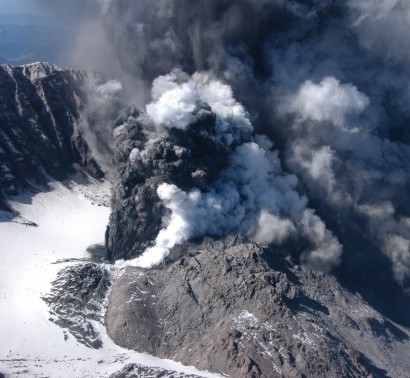 Dr. Michael Ramsey's group is currently involved in analyzing the satellite data of the volcano and monitoring the thermal output of the lava dome. Increased levels of heat flow are being detected, coincident with the higher levels of seismicity, ground deformation, and volcanic gas flow.
Future updates will be posted here as they become available.
For the latest images from Ramsey's work, click here
| | |
| --- | --- |
| | Last Updated: [an error occurred while processing this directive] |